Marine India is a leading Fire Fighting Servicing Providers in Mumbai for marine and offshore industries.
What is Fire Fighting Servicing?
Fire fighting servicing refers to the maintenance and inspection of fire fighting equipment and systems, including fire extinguishers, fire alarms, sprinklers, and other fire suppression systems. This type of servicing is essential for ensuring that fire fighting equipment and systems are in good working order and can effectively protect buildings, people, and property from fires.
Fire fighting servicing generally involves regular inspections and testing of fire equipment to ensure compliance with local fire safety regulations and standards. Servicing may involve checking the expiration dates of fire extinguishers, testing the flow rates and pressure of sprinkler systems, and testing the integrity of fire alarms. Any issues or defects may be repaired or replaced as necessary to ensure that the system is fully operational.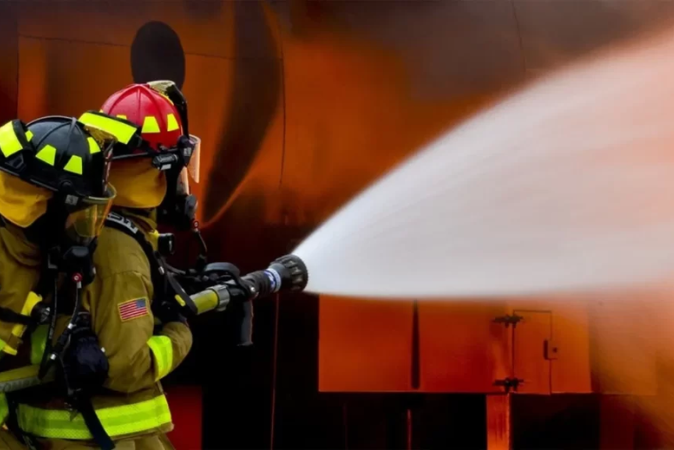 Why do you need Fire Fighting Servicing?
Good fire fighting servicing can save lives and reduce property damage in the event of a fire. It is critical that businesses, institutions, and households invest in fire fighting servicing to ensure the reliability and effectiveness of fire protection systems.
Why Marine India?
Marine India is the most trusted Fire Fighting Servicing Providers in Mumbai. With a highly skilled team of professionals and advanced equipment, we provide a range of services including installation and maintenance of fire fighting systems, fire alarm systems, and firefighting training. We also offer emergency services, ensuring prompt response to fire incidents 24/7. Customer satisfaction is their top priority and they strive to provide quality service at affordable prices.
Overall, Marine India is a reliable and trustworthy choice for fire fighting services in Mumbai. We offer a complete range of fire protection services to ensure the safety of ships, offshore platforms, and other marine installations.
Our team of highly trained and experienced fire fighting engineers and technicians provides on-site inspection, installation, maintenance, and repair services for all types of fire fighting equipment, including fire extinguishers, onboard firefighting systems, high-pressure water mist systems, CO2 systems, and more making us the best Fire Fighting Servicing Providers in Mumbai.
We adhere to international standards and regulations to ensure that your marine installations are always in compliance with safety regulations. Our team is available 24/7 for emergency response services to ensure that your vessel or offshore platform is always protected.
Our fire fighting services include:
1. Design, supply, installation, and maintenance of fire fighting systems
2. Inspection and testing of fire protection systems.
3. Annual and bi-annual inspections and certification of fire extinguishers and systems
4. Onboard fire safety training for crew members
5. Emergency response services for fire incidents
At Marine India, we are committed to providing our clients with the highest quality fire fighting services to ensure the safety of their marine installations. Contact us today to learn more about our services and to knwo more about us click View More